Editorial Design, Book Design, Layout Design
Editorial design for art project 'Semilucid' by Andrés Cabanillas –a light installation that proposes a visual experience as a physical representation of a mental process
There was some experimentation with light and words, to enforce the concept of the artwork into the design.
The art installation used UV lights, hence the usage of violet shades in the design.
Designing a clean layout and using the 'Merriweather' font to make the research and description of the project legible.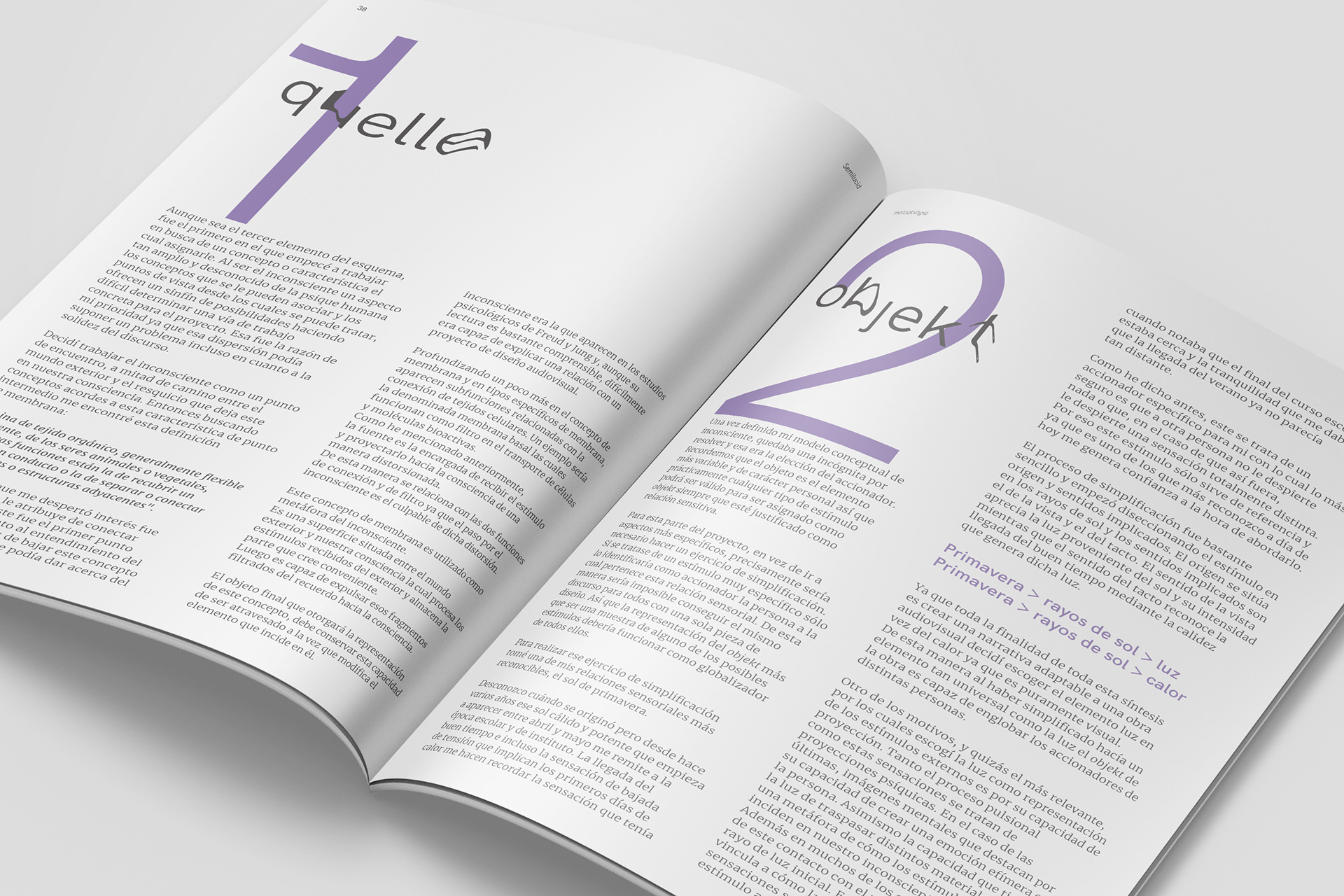 "Why is a song capable of transferring you to an emotion from the past? Why is a smell capable of reminding you of a sensation but not capable of making you recall the moment in which you lived it? All these incomplete sensory relationships are the starting point of the project."
"Through the analysis of scientific theories related to the human psyche and the development of technical concepts of the audiovisual world, from a narrative point of view, the work proposes a metaphorical model of the mental process generated by these semilucid sensations. In this installation, the user is able to represent their own process, leaving their mark in an ephemeral way."
Client:
Andrés Cabanillas 
Discipline:
Editorial Design, Book Design, Layout Design